The Rotary Club of Kensington and Chelsea are proud to represent Rotary at the London Art Bienniale 2021. Our Trust Fund, Rotary Club of Chelsea Trust Fund, is a registered Charity No: 1094309 will allocate funds raised from the raffle to Rotary activated and Rotary supported  projects both locally and internationally.
Rotary is dedicated to tackling problems that include providing funds for water, health access and literacy on an international and local level. Rotary can take credit for being the driving force in ending polio on a global level.
Our supported charities include:
Chelsea Community Hospital School is a community special school providing eduction for children and young people aged 4-18 while they are in hospital. The School also provides places for a number of students who cannot access mainstream school due to their medical conditions and aims to ensure that children and young children have their rights to education preserved while in hospital.
Senior Citizen Christmas Concert – Royal Borough of Kensington and Chelsea
Annual event for Senior Citizen in the Borough organised by Rotary.

Music School for Visually Impaired and Blind Children
Supporting visually impaired children to embrace music by learning to play an instrument and encourage personal growth.

ShelterBox is made up of people who believe in shelter as a human right — that shelter from the chaos of disaster and conflict is vital. No ifs. No buts.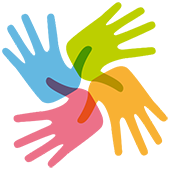 WAND UK (Women's Association for Networking and Development)
WAND UK is an independent charity that addresses the problems facing women in isolated and excluded communities through drop-in sessions, outreach services, and networking events.